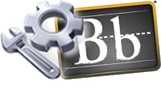 IT will be performing Blackboard maintenance on Sunday, January 16, 2011, starting at 12:01 a.m.
Blackboard will be unavailable for 2 hours between midnight and 4 a.m.
Please call the Help Desk with questions about this or any other IT issue at 573-341-HELP (4357) or submit an online Help Request at http://help.mst.edu.