TLT Conference 2009: Dr. Suzanna Long, Chris Moos, and Anne Bartel-Radic
Creating a Global Learning Experience: The Role of Multi-Institutional Partnerships in Course Design and Improvement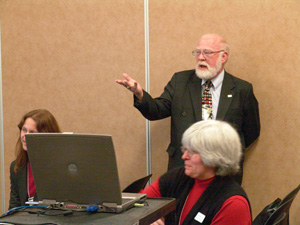 Virtual teaming is increasingly important in today's business
environment. Providing real world opportunities that explore
collaboration across organizational cultures, time zones, and practice
gives students a tremendous competitive advantage and foster
experience-based learning. This session discusses lessons learned from
a multi-institutional partnership of universities in the design and
implementation of a global supply chain management course.