TLT Conference 2009: Lauren Oswald
Transforming Informal Learning Spaces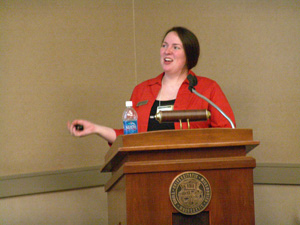 Classrooms are no longer the only learning spaces on campus. Learning
now takes place wherever the learner is inspired. Missouri University
of Science & Technology has transformed an informal learning space
that enables collaboration, socialization and individual work. This
presentation will discuss the importance of informal learning spaces
and how our campus began the process to transform these spaces.