Blackboard Course Combine Issues over Weekend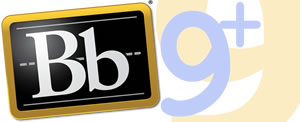 Last Friday (Aug 27), IT performed some updates on Blackboard. An unrelated follow-up process resulted in a misalignment between Blackboard's student enrollments and the Registrar's student enrollments. As a consequence, course combine requests were not properly handled, thus many courses were not showing up for numerous students and faculty.
IT was able to find and fix the problem that occurred.
If you believe your course is still not properly combined by tomorrow, Tuesday, August 31, then please contact the Help Desk at 573-341-HELP (4357) or online at http://help.mst.edu.
When you contact the Help Desk, please have the following information available:
Course identifier (course name, ID, or reference number) – if multiple courses are involved due to a course combine request, please have the information for each course
Instructor
When you LAST saw the problem
IT apologizes for any inconvenience we caused.