Reminder: Make Courses in Blackboard Available
Normal
0
false
false
false
EN-US
X-NONE
X-NONE
/* Style Definitions */
table.MsoNormalTable
{mso-style-name:"Table Normal";
mso-tstyle-rowband-size:0;
mso-tstyle-colband-size:0;
mso-style-noshow:yes;
mso-style-priority:99;
mso-style-qformat:yes;
mso-style-parent:"";
mso-padding-alt:0in 5.4pt 0in 5.4pt;
mso-para-margin-top:0in;
mso-para-margin-right:0in;
mso-para-margin-bottom:10.0pt;
mso-para-margin-left:0in;
line-height:115%;
mso-pagination:widow-orphan;
font-size:11.0pt;
font-family:"Calibri","sans-serif";
mso-ascii-font-family:Calibri;
mso-ascii-theme-font:minor-latin;
mso-hansi-font-family:Calibri;
mso-hansi-theme-font:minor-latin;
mso-bidi-font-family:"Times New Roman";
mso-bidi-theme-font:minor-bidi;}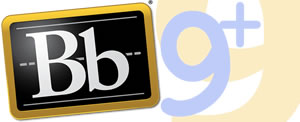 Instructors who intend to teach their courses within
Blackboard are reminded to make the courses "Available" for students. The
Walk-in Center and the Help Desk often receive questions from students about their
inability to see a course, especially at the beginning of the semester.
In most cases, the cause of this issue is due to the fact
that the instructor forgot to make the course available.
Instructions for making courses available in Blackboard can be
found at:
http://edtech.mst.edu/support/blackboard9/courseavailable.html
By default, courses are set to "Unavailable" when they are
created to give instructors an opportunity to populate the course with content
before students see the course.
If you have questions about Blackboard course availability,
please contact the Help Desk at 573-341-HELP or online at http://help.mst.edu.