Blackboard 9 Issue – Downloading files in Internet Explorer not working properly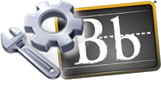 EdTech and IT have received numerous reports from customers who are experiencing problems when attempting to open documents or download files when using Blackboard in Internet Explorer.
Unfortunately, EdTech will not be able to apply a fix for this problem until the next scheduled maintenance window on January 15. Applying the fix WILL cause a temporary Blackboard outage while patches are applied.
Until then, IT and EdTech strongly recommend all S&T Blackboard customers use an alternate web browser such as Mozilla Firefox or Apple Safari (for Mac users).

Firefox, Safari, and Google Chrome are all available for free.
Stay tuned for updates while IT and EdTech resolve this issue.