Blackboard Collaborate Upgrade on Thursday, August 2, 2012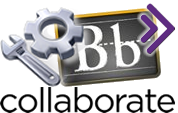 Blackboard Collaborate will be upgraded to the latest version at 5:00 p.m. on Thursday, August 2, 2012. Collaborate is a virtual learning environment integrated into Blackboard.
The newest version has some minor enhancements such as greatly improved noise cancellation features and the ability to better monitor which permissions each participant has within the Collaborate session.
This upgrade is not expected to cause any outage of Blackboard or Collaborate services.
For more information, contact Educational Technology at edtech@mst.edu.