Upgrades to Classroom Technology for Fall Semester 2012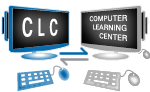 Educational Technology has performed the following technology upgrades to classrooms and computer learning centers (CLCs) for Fall Semester 2012:
All CLCs now have Windows 7 installed.
All instructor stations in both classrooms and CLCs now have Skype installed.
All CLC machines now have the following upgrade software installed:

AutoCAD 2012
Maple 16
MathType 6.8
Matlab 2012a

The following CLCs now have upgraded computers installed:

Campus Support Facility 114
Centennial Hall 105
Emerson Electric Hall 106
Emerson Electric Hall 107
Engineering Management 222
Engineering Management 235
If you have any questions, comments, or concerns about the changes in technology, please contact the Help Desk at 573-341-HELP or online at help.mst.edu.