REMINDER: Courses in Blackboard Need to be Made Available to Students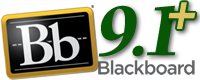 Educational Technology wishes to remind all instructors that courses in Blackboard need to be made "Available" to students before students can access the content.
Instructions for making a course available can be found at:
http://edtech.mst.edu/support/blackboard9-1/courseavailable/
By default, we make courses unavailable to give instructors time to populate a course with content before students can see the materials.
However, it is VERY important that when a course is ready, it be made available to students. We often receive tickets from the Help Desk that students cannot see a course and this is most often due to the fact that the course has not been made available.
Finally, if your will be teaching a clicker-enabled course, students will not be able to register their clickers inside of Blackboard until courses are made available. (The Walk-in Center in the Library has a temporary course they can use to help students register clickers if the students' courses are not yet available.)
For more information, please contact the Help Desk at 573-341-HELP or online at help.mst.edu.