CLC Software Request Process for SPRING 2013 Now Open!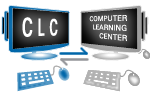 EdTech is opening up the Computing Learning Center (CLC) software request process for instructors who need specific software packages installed in computer learning centers across campus.
It is very important to submit requests in a timely manner to ensure the best possible support from IT and EdTech. We appreciate your cooperation!
The software request web-based application is available on the EdTech web site.
1. Go to edtech.mst.edu/clc.
2. Click Request Software (Faculty).
Please enter ALL software requests before close of business on Wednesday, November 7, 2012. (This is the day after the General Election.)
Software requests are considered on a case-by-case basis. If questions arise, you will be contacted by the CLC coordinator for further discussion.
Software currently available in each of the CLCs on campus can be found on EdTech's CLC index page.
Questions, comments, or concerns about the CLC Request process can be sent to edtech@mst.edu.