Blackboard Upgrade on Wednesday, May 29, 2013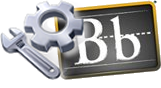 Information Technology will be upgrading Blackboard from Version 9.1 Service Pack 8 to Service Pack 11 on Wednesday, May 29, 2013, starting at 8:30 a.m. Blackboard will be unavailable for up to 8 hours while the upgrade process takes place.
Service Pack 11 introduces the following enhancements:
New and improved assignment submission and grading process.

Submitted assignments can be previewed before grading, and comments can be annotated directly onto the submissions (in-line grading) for selected formats (PDF, Word, PowerPoint, etc.).

New and improved text editor.
Additional mashup options for adding content, including Kaltura streaming media.

Kaltura also includes a course gallery for instructors and students to use to stream video clips inside a course.

Changes to the Discussion Board to allow for easier-to-follow threads.
Changes to the student view of the Grade Center.
And much, much more…
For more information about the Blackboard upgrade, please contact the Help Desk at 573-341-HELP or online at help.mst.edu.
If you have questions about any of the new features available after the upgrade takes place, please contact Educational Technology at 573-341-4131 or edtech@mst.edu.
EdTech will be conducting a series of seminars for Blackboard and other learning technologies shortly before the fall semester begins. Stay tuned to EdTech Connect, the eConnection, and EDUMINE for more information!