Tegrity Service Interruption
Educational Technology became aware of an interruption in Tegrity service at 10:03 this morning.  The vendor has been notified, and is currently working on restoring service.
Until Tegrity service is restored, all Tegrity videos will be unavailable for viewing and starting a new recording through Blackboard will not be possible.
If you are an instructor who needs to record a class, this is still possible by double-clicking the Tegrity tray icon, selecting your course, and starting a recording.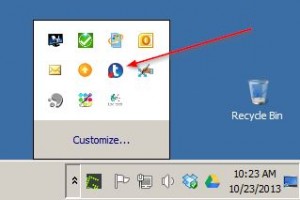 Please be aware that the recorder will take several minutes to start while it attempts to contact the service and the recording will not be uploaded until service is restored.  Your recording will be stored safely on the local hard drive.
More information will be shared as it becomes available.