Blackboard FALL 2014 Courses Now Available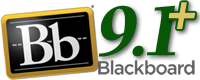 FALL 2014 courses in Blackboard have now been renumbered, using a new 4-digit re-numbering system approved and adopted by both the Faculty Senate and the Registrar.
Instructors can now access their Fall 2014 courses and begin adding course materials, either copying from existing courses or creating new content.
The Registrar and IT have worked together to create a web-based application to help you identify the new course numbers for courses you teach: Online Course Renumbering Crosswalk. This link can also be found through the Registrar's website under the Class Offerings left-menu item.
IT, EdTech, and the Registrar are working to make this transition as smooth as possible.
The official cutover date to the new 4-digit numbering system is scheduled for August 1, 2014.
If you have any questions, comments, or concerns, please feel free to contact EdTech (edtech@mst.edu or 573-341-4131), the Help Desk (help.mst.edu or 573-341-HELP) or the Registrar (registrar@mst.edu or 573-341-4181).