VoiceThread Maintenance on Sunday, July 6, 2014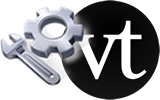 VoiceThread is a learning tool integrated into the campus Blackboard environment. It allows for students and instructors to share ideas through multimedia tools online.
VoiceThread will be performing site maintenance on Sunday, July 6, from 12:00 AM to 4:00 AM EDT. VoiceThread will be unavailable during this time. From 4:00 AM to 8:00 AM, VoiceThread users may experience degraded performance while the updates are being tested. These updates are being performed to help prepare VoiceThread for new features and services for fall.
Questions or comments can be directed to: support@voicethread.com.