Blackboard 9.1 Upgrading to Service Pack 14 on Friday, August 8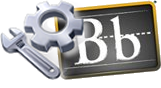 Blackboard 9.1 services will be upgrading to Service Pack (SP) 14 on Friday, August 8, starting at 8 a.m.
Blackboard will be unavailable for about 6 hours while the upgrade takes place.
This service pack contains several new useful features for both students and instructors.
The Grade Center has made a few new improvements and changes.

Students can change the order in which they view their graded items and can filter the list of items by All, Graded, Upcoming, and Submitted.
New options for setting how scores are calculated (based on their attempts) is now available when creating a test or assignment.

Tests now have the much-needed ability to create text exceptions based on student criteria. This is very useful for students who may have a documented disability and need more time. Or this can be used for students who need another attempt for some reason.
The Messages tool can now send notification to users that there are new messages to be read. Previously, the only way users knew if they had Messages was to login to Blackboard and check their personal Messages folder. (Messages is different from the built-in emailing tool inside of Blackboard.)
Educational Technology is conducting a series of workshops on August 18 – 21. The changes in Service Pack 14 will be discussed at those sessions. Visit the link below for information about these workshops:
http://edtechconnect.mst.edu/2014/07/21/back-to-school-technology-workshops-on-august-18-21/
For more information, please contact Educational Technology at 573-341-4131 or edtech@mst.edu.