Turnitin Maintenance on Saturday, October 11, 2014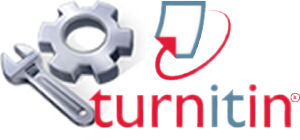 Turnitin will be performing scheduled maintenance on
Saturday, October 11, 2014, from 9 a.m. to 1 p.m. U.S. Central Time.
Turnitin will be intermittently available during the maintenance window.
Instructors are encouraged to modify assignment due dates either before or at least several hours after the scheduled maintenance window.
Stay current with Turnitin's system status, performance, security, and scheduled maintenance updates via the Turnitin System Status page or via Twitter @TurnitinStatus.
Turnitin is a content-matching software integrated into Blackboard. It is often used to aid instructors in helping detect attempts at plagiarism.