TurningPoint Update – Fall 2018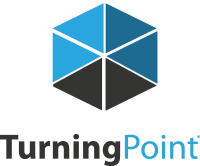 TurningPoint in all classrooms and CLCs is being upgraded to the next version (8.5) for Fall 2018.
This version has a few nice new features, such as better tools for participant list management. The basic functions for creating clickers questions remain the same.
EdTech highly recommends obtaining the updated version (8.5+) for personal and office computers.
To do so, follow these steps:
Login to the TurningPoint application.
Click the Turning Technologies logo at the bottom of the TurningPoint Dashboard.
Click Check for Updates.
Go through the steps to install the update.
NOTE: If you do not have administrative rights on your office computer, contact the IT Help Desk (573-341-HELP or help.mst.edu) for assistance.