Preparing the Teachers of Tomorrow Today in Large Blended Classes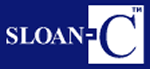 Presenter: George Morrison (University of North Texas) george.morrison@unt.edu
[ SLOAN-C Proceedings Web Site ]
George defines "large" as 100+, which also fits the definition of large classes at S&T. Most classes fall well below this definition.
We engaged with each other in an experiential learning exercise–first we described a picture of an orange, then he gave us the real thing and we had to describe that (in small group collaboration). George showed a video of this same exercise with a group of 116 students.
George has taught large classes for 10 years, and in that time (under the old model), he sometimes had significant failure rates (nearly 17 out of 110 enrolled in Fall 2010). Students often didn't come to class and they were largely indifferent to achievement. George saw a disconnect between how he was teaching and how he wanted to teach. He had to find some sort of balance to resolve the "disequilibrium" he was experiencing. Disequilibrium is the driver which promotes change–so it is incumbent on us to promote disequilibrium in our faculty so they seek out the change that will lead to better course design and better student learning outcomes.
Disrupting Class by Clayton Christensen has three things that stand out
Customize different online learning paths for students.
Transition from computer-based to student-centric technology.
Teachers act as learning coaches and tutors to help students find the approach that makes sense for them.
George's old teaching methods were not engaging students and weren't working.

Universities can no longer afford to teach teachers in small
classes–more highly qualified teachers will be needed with more teachers
retiring.
Part of the paradigm shift George went through involved answering the
question "what's worth knowing?" Answering that question helped change
George from a professor-centric, pure lecture course to more
student-centric, interactive course. It determines how class time is
organized, what should be online, and what should be delivered in
face-to-face.
A sample unit plan breaks down the time on the unit as follows: Lecture
(25%), Online (25%), and Experiential (50%). The experiential component
is project based. For George, it involves a child observation report
since he teaches classes on early childhood education.
George includes a self-evaluation at the end of the semester so students
can reflect on their own performance in the course. They also total up
their own points to determine their grade.
At end of term, George gives students three surveys. One asks students
their preferred learning environment (online, blended, groups, etc.).
Another asks students their attitude towards the course–how helpful will
the course be towards their chosen vocation? Finally, the survey asks
students what they want to learn.
George does use clickers (TurningPoint) in his classes for participation
points and to gauge understanding. Usually there are clicker questions
or activities every 6-8 minutes to maintain continuous engagement from
the students. Approximately 30% of the faculty at North Texas University
use clickers for their courses. They use clickers in much the same way
as S&T, registering them through Blackboard. However, they have to
register their clicker for each course. At S&T, students can
register their clicker once and then they can use them in all of their
clicker-enabled courses.
George also uses Twitter, YouTube, TeacherTube, and other Web 2.0 technologies to engage students.